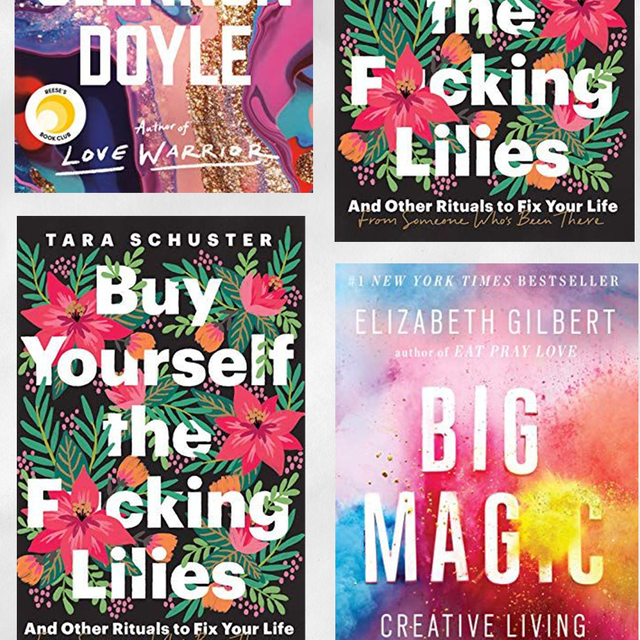 Amazon/Khadija Horton
Okay, hear me out: Some of the best company you can keep is yourself. That's right, you've gotta learn to be your own best friend and show yourself the love you would shower your bestie with, because as the great RuPaul says, "If you can't love yourself, how the hell are you gonna love somebody else?" Self-love (or lack thereof) can have a big impact, making navigating your day-to-day sufficiently better than if you didn't have true self-acceptance. I know, I know, it sounds corny, but it's true!
Now I also know that in a world of self-doubt, imposter syndrome, and having to navigate difficult situations that can leave us feeling, well, a little critical of ourselves, it's usually easier said than done to show ourselves a lil' self-love. But just like any skill, learning to love yourself and understanding where negative self-talk is coming from (and how to talk back to it!) is something you need to actively work on. If you need a hand in that area or just appreciate a good reminder, these self-love books are so inspiring that you'll actually want to reread them (or lend them to your friends, because they could probably use a reminder, too).
1
The Gifts of Imperfection, by Brené Brown
2
Set Boundaries, Find Peace: A Guide to Reclaiming Yourself, by Nedra Glover Tawwab
3
Badass Affirmations: The Wit and Wisdom of Wild Women, by Becca Anderson
4
Be That Unicorn, by Jenny Block
5
Buy Yourself the F*cking Lillies, by Tara Schuster
6
What a Time to Be Alone, by Chidera Eggerue
7
Untamed, by Glennon Doyle
8
Don't Overthink It, by Anne Bogel
9
You Were Born for This, by Chani Nicholas
10
The Self-Love Experiment, by Shannon Kaiser
11
You Are a Badass, by Jen Sincero
12
Big Magic, by Elizabeth Gilbert
13
Unf*ck Yourself, by Gary John Bishop
14
The Body Is Not an Apology, by Sonya Renee Taylor
15
How to Stop Feeling Like Sh*t, by Andrea Owen
16
Unfiltered by Jessica Abo
17
Year of Yes by Shonda Rhimes
18
Girl, Stop Apologizing by Rachel Hollis
Kelly Allen Associate Editor Kelly Allen is the current Associate Editor at House Beautiful, where she covers design, pop culture, and travel for digital and the print magazine.