We may earn commission from links on this page, but we only recommend products we love. Promise.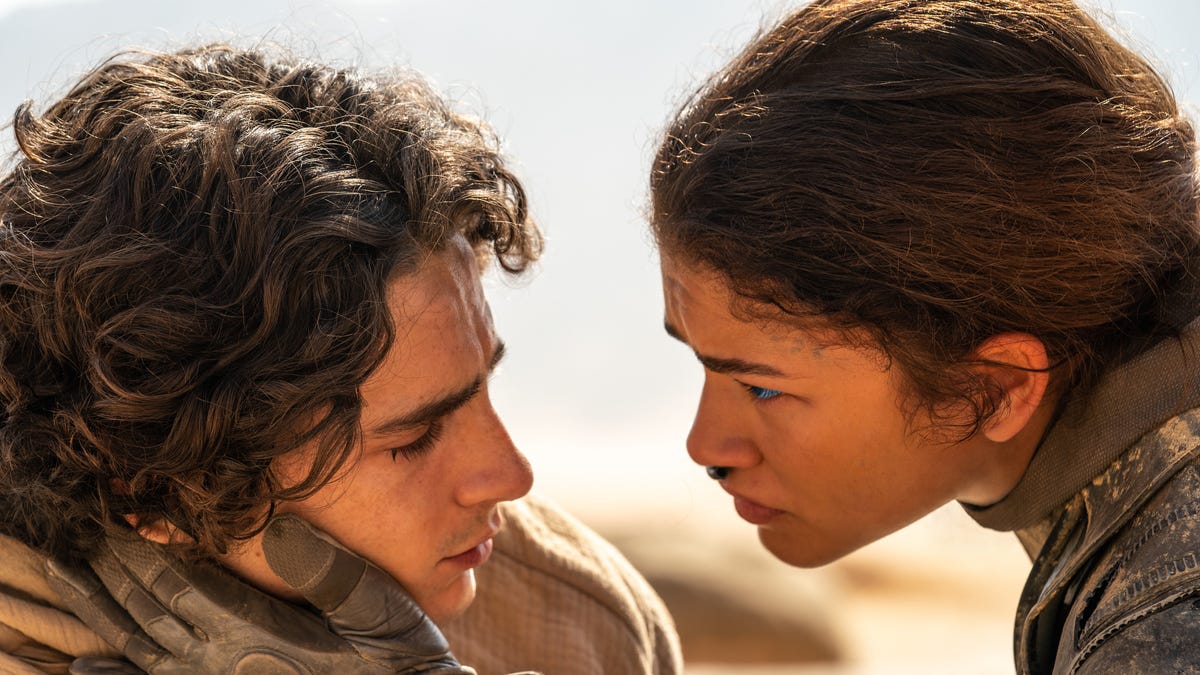 Hi, hello, yes—if you're eagerly waiting for the second Dune movie to hit theaters but that November March 2024 release date just seems painfully far away, there's a lil' somethin' you can do in the meantime to fill that Timothée-Chalamet-shaped hole in your heart. Yes, you know what I'm about to say: read all of the Dune books. And here's the best (okay, maybe slightly daunting) part—there are twenty-freaking-two of them, so the amount of desert sci-fi content is, well, a lot. 😵‍💫 How! Ev! Er! There's a silver lining because that means there's plenty of Dune content to hold us over till the next movie comes out.
The original author, Frank Herbert, wrote the OG Dune book in 1965, followed by five sequels, before he died in 1986. It wasn't until 12 years later that his son, Brian, and science fiction writer Kevin J. Anderson came together to write a trilogy of prequels. Turns out that went so well that they decided to keep on writing, adding even more books to the Dune canon, both prequels and sequels.
If you do want to tackle all of the Dune books, there are two different ways you can go about it: reading them in the order they were released, OR reading them in chronological story order. TBH, you can totally go either way and enjoy them equally, so dealer's choice! But just to give you the option, here's how to read the Dune books in order both ways.
Dune Books In Release Order
Dune Books in Chronological Order

Laura is a NYC-based freelance writer. When she's not binging the latest true crime docu-series, she's obsessing over all things Harry Styles, RHONY, and John Mulaney. You can follow her on Instagram @lauraehanrahan
Advertisement – Continue Reading Below
Advertisement – Continue Reading Below