The #MeToo movement spawned many things, including the urgent need for an entire profession: mine. As an intimacy coordinator, I work with film and TV crews to both choreograph sex scenes and advocate for actors' physical and psychological safety. My goal is to create space for conversations about consent—let me tell you, on-set power dynamics are real—while making sure whatever we're filming looks authentic.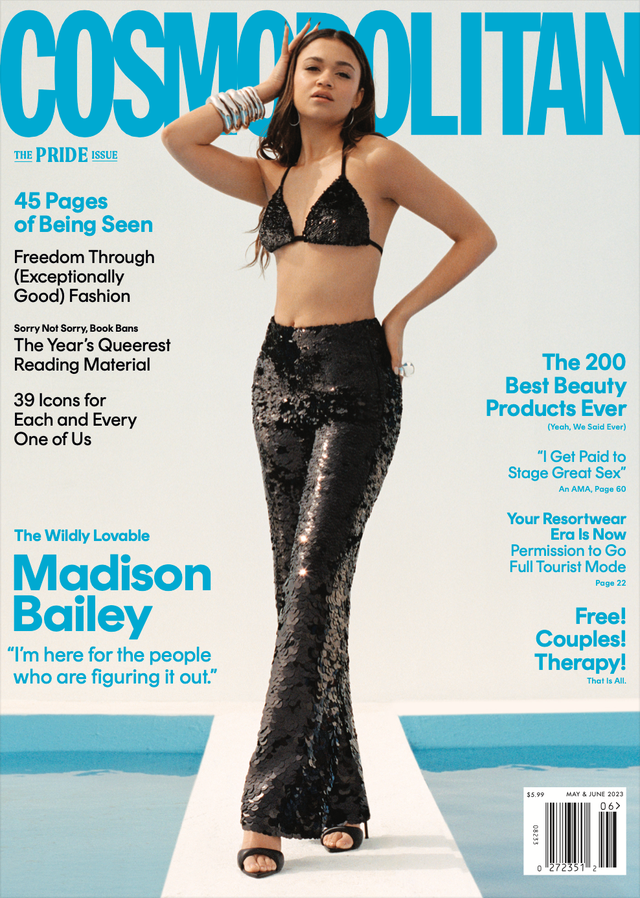 Honestly, my day-to-day is a weird mix of very sexy (actors are brilliant) and deeply unsexy (they're taped up like Barbies), which can be…confusing for everyone. But I make it all a little easier and a lot more comfortable. It isn't always glamorous—you wouldn't believe how many genital barriers I've doled out over the years—but I love what I do and I hope to see my field gain more diverse perspectives. There's nothing more fulfilling than leaving a project knowing everyone felt empowered.
---
THE BASICS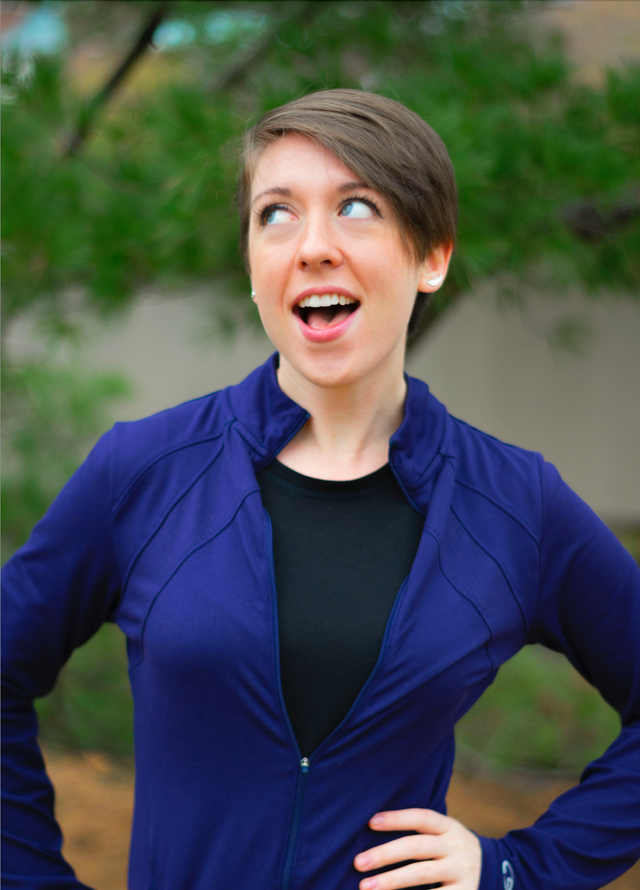 Madison Freeland
• Name: Jessica Steinrock (she/her)
• Job Title: Certified intimacy coordinator
• Also!: CEO of Intimacy Coordinators and Directors Inc.
• Location: Chicago and Los Angeles, but I travel all over for work
• Salary: Around $86,000 (based on a day rate of $800 to $1,500)
• Education: Master of arts and PhD, both from the University of Illinois Urbana-Champaign
• Work Experience: Never Have I Ever, Yellowjackets, Little Fires Everywhere, Moxie
• TikTok: @IntimacyCoordinator

---
The day-to-day:
No two days look alike! Every time I get a script with a scene of intimacy, I start prepping—meeting with the director, actors, and other crew members to make sure we can facilitate the vision properly. With the actors, I check in on everything from their boundaries to allergies to expectations for the day of the scene. There's no detail left unchecked, and I really make sure everyone is on the same page about what is going to go down on the day of the scene.
On filming days, I meet with everybody and make sure everyone feels good and comfortable, and that nothing has changed since we last talked. I ensure all the costumes are set (so many modesty garments!) then go over whether the scene is going to be heavily choreographed, or a little more impulsive. Then we rehearse and shoot! I'm always there on the sidelines, in the eye line of the actors, in case they need me in any way.
The need for this role:
Intimacy coordination, as we know it today in TV and film, was first seen on Season Two of HBO's The Deuce. This was like, 2017-ish. A lot of networks have since followed suit, and we've seen a lot of support from SAG-AFTRA. And now it is standard on every major TV and film set with very rare exceptions.
This content is imported from Tiktok. You may be able to find the same content in another format, or you may be able to find more information, at their web site.
The reality of sex on set:
Sex scenes are sexy and not sexy all at the same time. As I said, actors are great at their jobs, but also it's dead silent on set except for some breathing, everyone is taped up, and they're getting makeup and fake sweat reapplied every five minutes. So…you decide.
But there can be arousal on set. Our bodies don't know the difference between imagination and reality at certain points. So one of the protocols is that actors have to have something called a barrier between their genitals. These are at least yoga mat-thickness and prevent sensation. If someone does start to have a vascular reaction, the most the partner is going to feel is some pressure. Intimacy coordinators also establish that actors can take breaks when they need to, no questions asked.
This content is imported from Tiktok. You may be able to find the same content in another format, or you may be able to find more information, at their web site.
The journey here:
I was a performer myself—my background is actually in improv and stand-up comedy. I decided to get my master's degree, and my focus was on consent in improv and how we can maintain spontaneity in live theatre while still navigating consent. I experienced some…not-great instances while doing improv where my consent wasn't really discussed, so it was a topic I was passionate about.
Then I met my now-husband, who is a stage combatant—he actually directs fight scenes. And through him, and some connections in the stage combat world, I met some really cool people who were looking at applying stage combat techniques to scenes of intimacy. Little did I know that those folks were going to go on and really pioneer this work and invited me along with them. Now here I am, the CEO of Intimacy Directors and Coordinators Inc.
The pros and cons:
The best part of my job is working with an actor who walks away really proud of what they created. Because historically, a lot of actors have walked away from sets feeling pretty icky.
Then, the worst…there are two worst parts. The first is that this life is not glitz and glam. There have been times when I'm on set for 12 hours on a concrete pad waiting to do a sex scene in a car at night and it's cold. The other worst part is when I have to defend my own existence on a set, because people don't understand why my job is so necessary.
The area of opportunity:
I would love more people to join the intimacy coordinator community. We need a diverse and qualified pool of intimacy professionals—folks from different backgrounds, folks with different lived experiences—to make this industry better, and better represent all artists.
To get into this career yourself, it'd be good to try your hand at any kind of acting or performance stuff first—whether on stage or behind the scenes—and learn what you can about the craft. And then the next thing I would do is take an introductory class. At Intimacy Directors and Coordinators Inc., we have a program called the Certified Intimacy Professional Program, which is a 100-hour course where students go through every detail and facet of this really complex industry. They'll learn everything from how to facilitate a trauma-informed environment to how to best simulate a blow job.
This content is imported from Tiktok. You may be able to find the same content in another format, or you may be able to find more information, at their web site.

Associate Lifestyle Editor
Hannah Chubb is the associate lifestyle editor at Cosmopolitan, covering all things home, travel, food, health, career, and more. She spends pretty much every hour of every day curating the internet for the best new products, trends, and travel destinations. You can typically find her looking for houses she can't afford on Zillow or Airbnb, planning her next meal before she gets to the restaurant, or taking all of the Justin Bieber classes over and over and over again on Peloton. Follow her on Instagram.