Comedian Dana Carvey's eldest son, Dex Carvey, has died at 32 after an accidental drug overdose, his family said Thursday.
The Carvey family confirmed initial reports of his death in a statement on social media, where they said, "Last night we suffered a terrible tragedy. Our beloved son, Dex, died of an accidental drug overdose. He was 32 years old."
"Dex packed a lot into those 32 years," the post said. "He was extremely talented at so many things — music, art, film making, comedy — and pursued all of them passionately."
The family said Dex Carvey "loved his family, his friends and his girlfriend, Kaylee," adding that "Dex was a beautiful person. His handmade birthday cards are a treasure. We will miss him forever."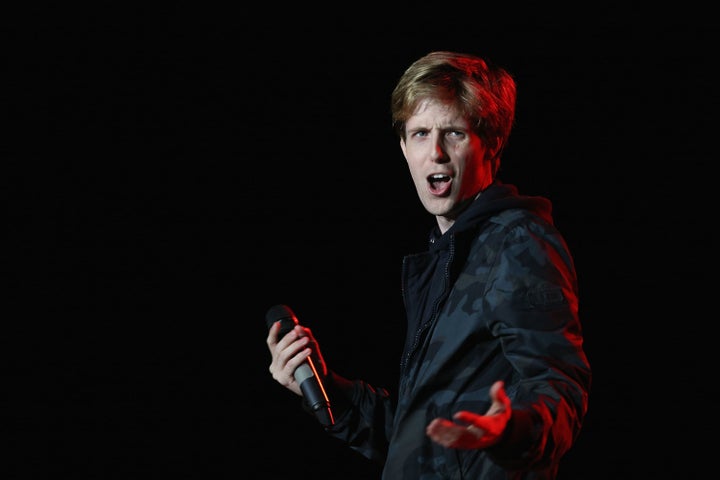 They added, "To anyone struggling with addiction or who loves someone struggling with addiction, you are in our hearts and prayers."
Law enforcement sources who spoke to TMZ said paramedics responded to a call from Dex Carvey's girlfriend at his Los Angeles home about 10 p.m. Wednesday.
First responders reported that they found him locked in a bathroom unresponsive and were unsuccessful in their efforts to revive him.
According to the Los Angeles Medical Examiner's online database, an autopsy is scheduled and a cause of death is undetermined, pending a toxicology report.
Dana Carvey posted a heart-wrenching tribute to his son on Instagram on Thursday, following the family's initial statement.
Sharing a candid photo of Dex, the "Saturday Night Live" alum wrote, "Fuck the tabloids. This is my boy."
Like his father and younger brother, Thomas Carvey, Dex was a comedian. He often opened for his dad and appeared in his 2016 Netflix special, "Straight White Male."
Need help with substance use disorder or mental health issues? In the U.S., call 800-662-HELP (4357) for the SAMHSA National Helpline.