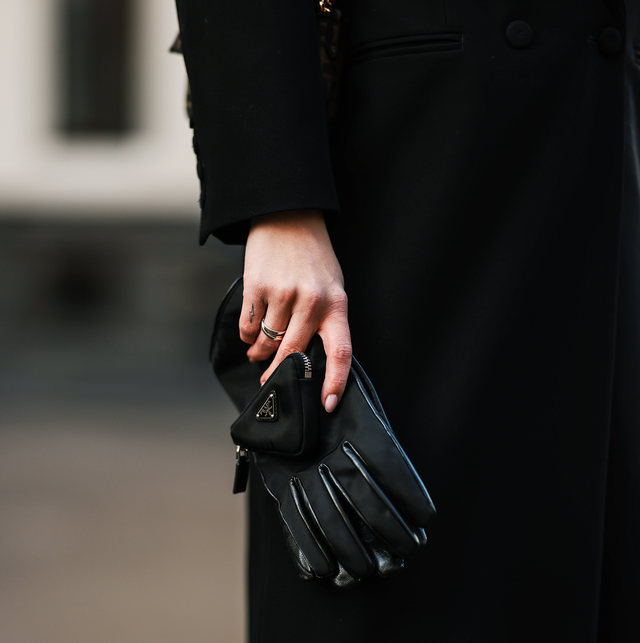 Getty
If you hate feeling cold, then you're def not alone, bb. Unfortunately, winter is coming whether you like it or not, so it's time to load up on fleece-lined leggings, thermal socks, and cute winter hats that'll make you look like a Hadid sister rather than a bundled-up Christmas elf. And, ofc, you'll wanna invest in a good pair of gloves, 'cause how else are you supposed to scroll through TikTok in frigid temps? There are SO many great pairs of heated gloves for women out there, and this may just be the winter to give 'em a shot—especially if regular gloves just aren't getting the job done.
Whether you have Raynaud's disease, poor circulation, or perpetually cold fingers for no good reason at all, the best heated gloves will keep your hands toasty warm for H-O-U-R-S while you ski, sled, ice skate, stroll, or do any other wintery activities this season. Just like with heated blankets, electric gloves can cost as little as $50 or as much as a couple hundred bucks, depending on the material, the battery life, and the features, but they're all well worth the investment if you're tired of having numb fingers all winter long. Feeling overwhelmed by all the options? We've got you, bb.
Our top picks for heated gloves for 2022:
Read on for all the best heated gloves for women you can shop rn that'll save your poor lil fingers from the elements…and save everyone else from listening to your constant complaining.
best touchscreen heated gloves
Day Wolf Heated Gloves
best overall heated gloves
SAVIOR HEAT Rechargeable Electric Heated Gloves
best lightweight heated gloves
ActionHeat Women's 5V Battery Heated Softshell Gloves
best heated glove liners
Sharper Image Wireless Rechargeable Warming Glove Liners
most versatile heated gloves
ORORO Twin Cities 3-in-1 Heated Gloves
best heavy-duty heated gloves
Gobi Heat Vertex Heated Ski Gloves
best smart heated gloves
Eddie Bauer Guide Pro Smart Heated Lite Gloves
best heated mittens
SAVIOR HEAT Rechargeable Electric Heated Mittens
best budget heated gloves
Aroma Season Heated Gloves
best splurge heated gloves
Outdoor Research Lucent Heated Sensor Gloves
How to choose the best heated gloves
Just like when you're buying a new winter coat, you want to think about what kind of activities you'll be doing this winter and just how toasty you hands need to be. A few things to keep in mind as you shop:
Decide how much flexibility you need
The problem with some heated gloves: They're too bulky to give you all the dexterity your fingers need. For winter sports and activities—like skiing, snowboarding, or shoveling snow—a multi-layered, insulated pair is probably best, as long as the palms and fingers feature a silicone material that still give ya some grip. However, if looking for something for everyday wear, then a slim-fitting pair or a pair of heated liners are probs the move.
Pick a pair with reliable heat
With heated gloves, you wanna make sure the heat is not only long-lasting but dependable and evenly distributed throughout your hand. A long battery life is important, but you also want to read those reviews to make sure the heat provided by your gloves is consistently warm and travels throughout the whole hand.
Find the right fit
Almost all heated gloves come in a range of sizes, and because a snug, secure fit is so essential, you'll need to make sure you get the right size for you. Check out the sizing charts, measure your hand, read the reviews, and ideally, go for a pair that include a lil bit of stretch.
Corinne Sullivan Contributing Writer Corinne Sullivan is a digital writer and editor who covers a variety of beats, including lifestyle, entertainment, relationships, holidays and more.