This means that Bannon's trial could begin July 18, although one member of his team told NBC News they might seek to have it delayed.
The second blow hit Bannon during a post-hearing press conference where he dubiously attacked the Jan. 6 committee because "their ratings stink and they can't compete with the trial of Bannon."
But the bombastic Bannon's attempt to control the narrative was thwarted, in part, by a protester whose strategically placed protest sign attempted to remind people of Bannon's alleged role in the Jan. 6 insurrection.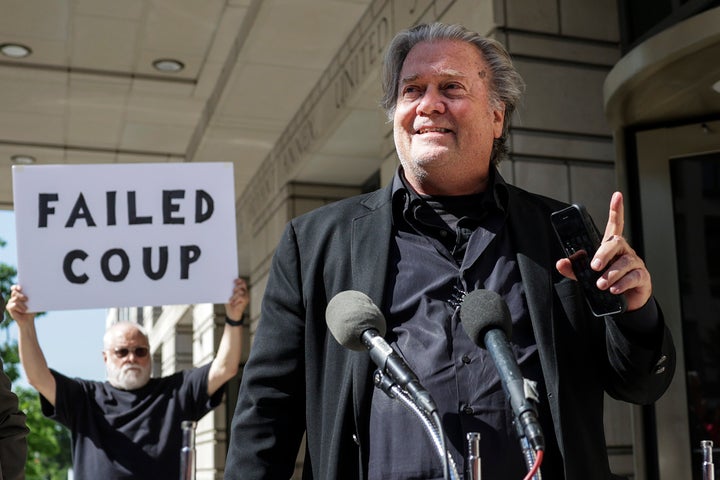 Activist Bill Christeson managed to get his two-word sign in the same frame as Bannon in numerous photos taken at his press conference.
Like here …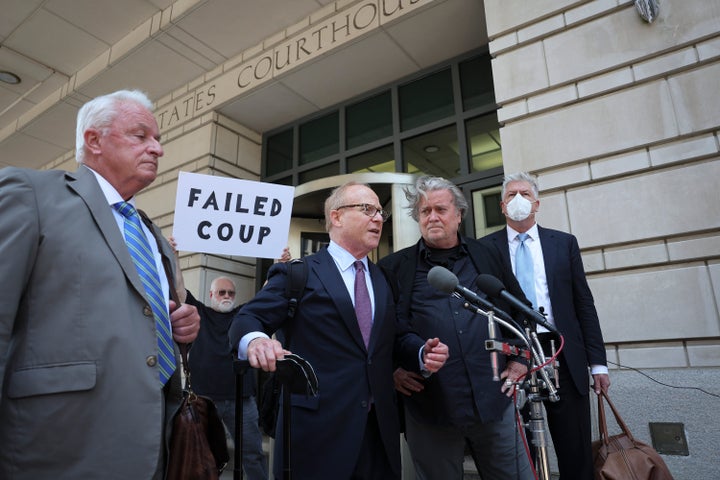 And here …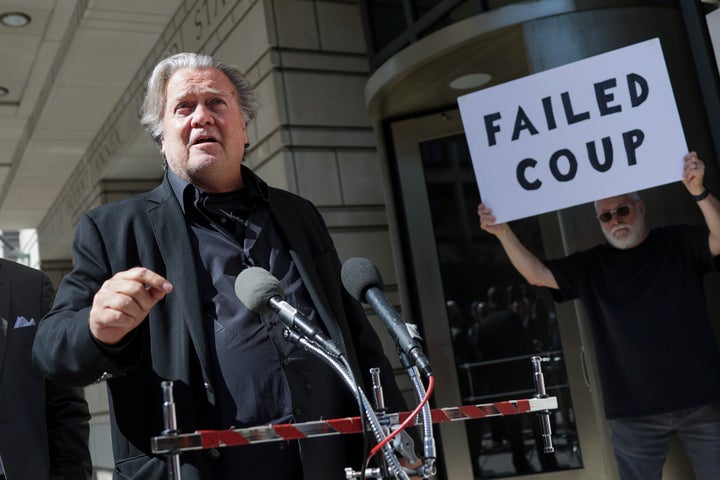 Christeson has made a name for himself from his pithy protests.
He once held a "Traitor" sign behind Trump's short-lived campaign manager Paul Manafort, a "Dirty Traitor" sign behind political consultant Roger Stone and a sign reading "Putin's Puppet" behind former Trump national security adviser and Michael Flynn.
The 67-year-old told HuffPost in April that getting in the right place at the right time can be "tricky."
"It's tricky. You have to figure out where they're going to be — what entrance they're going in," he explained. "You have to position yourself where the sign can easily be read next to them — and where the media can photograph it."
This video of Bannon shows Christeson in action.